Save the date:
VCLD Spring Symposium
April 25, 2020 at Old Dominion University
Implementing High-Leverage Practices in the Classroom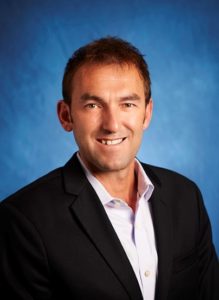 We are very excited to announce that Dr. Paul J. Riccomini will serve as keynote speaker on the topic of High-Leverage Practices and then moderator for panelists to follow, who will speak on the same theme.
An experienced classroom teacher, author, mathematician, and leading special education expert, Dr. Paul J. Riccomini has taught mathematics to both general and special education students in inclusive settings in grades seven through twelve. He is co-author of the bestselling Response to Intervention in Math and Developing Number Sense. Paul is an Associate Professor of education at The Pennsylvania State University. His teaching experiences required him to have both a strong content knowledge in mathematics and to develop and maintain strong collaborative relationships with both general and special educators. His dynamic presentations offer research-validated practices that focus on the development of improved instructional practices for all students, but especially students with learning disabilities. As a former middle and high school general education and special education mathematics teacher, Dr. Riccomini knows firsthand the challenges and difficulties teachers experience every day when working with struggling students.
Follow him on Twitter at @pjr146. More information about his work is available here: https://ed.psu.edu/directory/pjr146
If you would like to be on our email list to get information about the symposium, please contact Mindy Gumpert @ mgump001@odu.edu