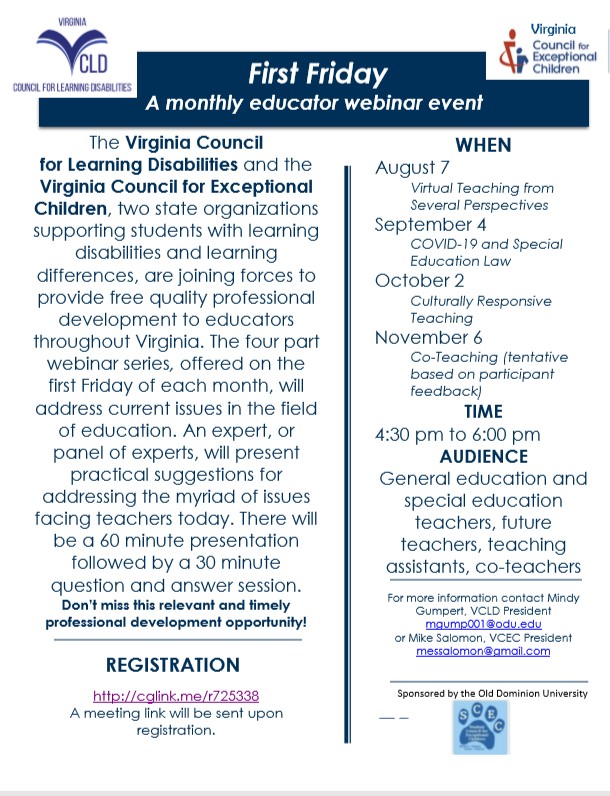 Video archives of our First Friday webinars:
First Friday Teacher Webinar Virtual Tools Teachers Can't Live Without:
VDOE Panelists' Favorite Resources for Teaching During COVID-19:
Culturally Responsive Teaching:
Co-Teaching
About 500 educators have joined us for our First Friday Webinars held from August through November 2020.
Feedback from participants overwhelmingly positive:
Thank you so much for the amazing resources and ideas for distance learning! Awesome webinar!
Thank you for sharing your resources, ideas, and experiences.
Very informative session! Thanking all of you!
Thank you for this informative webinar. I learned a lot of information.
Thank you guys! Love the new knowledge I learned today!
I tremendously enjoyed tonight's session! The panel was down to earth, open, and honest. As a middle school special education teacher (self-contained), I appreciated the little tidbits of information and plan on watching it again so I can catch everything.